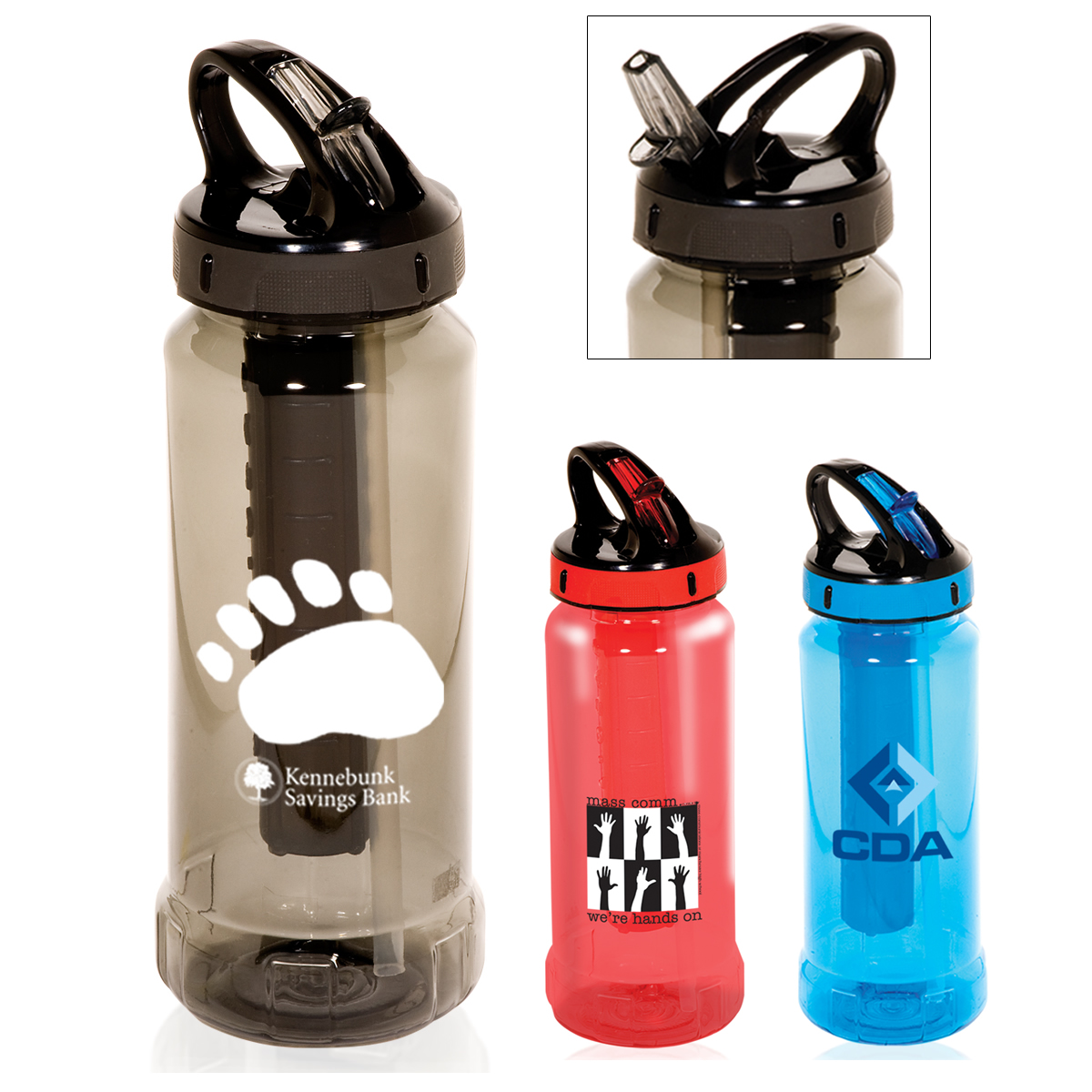 Perfect Personalized Water Bottle: Summer is here and these promotional water bottles will be perfect gifts to anyone.
The newly added branded cool hydrator water bottle comes with a patented freezer stick and attaches to the lid to keep your drink ice cold. Which will be awesome on these hot summer days!
Refill an unlimited amount of times and flash your company logo wherever you are. Let us Executive Advertising customize your orders of cool logo hydrator water bottles and keep your customers hydrated.
Whether they want to fill their bottle with water or  protein shakes, they won't run out anytime real soon. Each custom bottle has a flip-and-flow lid with straw so whether they're drinking at the gym or in the car, they won't spill down their shirt.
Customize our advertising cool gear water bottles with your 1-Color Free Logo and No Set Up Fees! You'll be so glad you got this refillable water bottle for your customers and they'll keep their drinks very cold for several hours.
Choose from our translucent colors of smoke, red and blue. Get this awesome low deal for your business logo and give one of the best summer giveaways that there is! Shop Executive Advertising for all your imprinted company products!