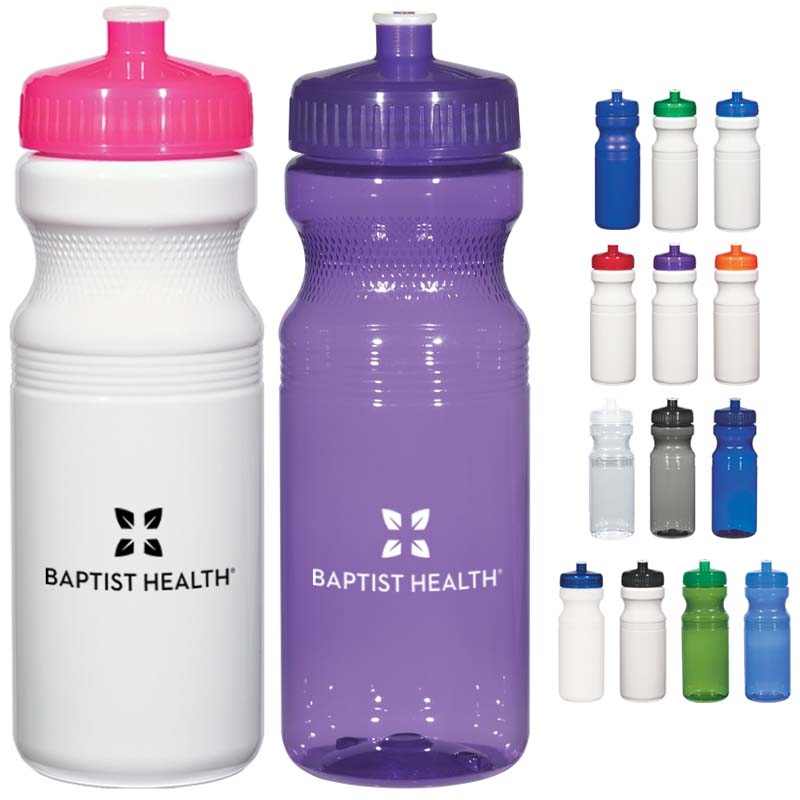 2020 Health Advertising Ideas: We're always thinking about the best way to start out each new year when it comes back around. You can start it off right with our customized health & fitness promos from Executive Advertising . We'll show you which ones can help with being healthy, keep you active and storing products.
Your brand will get the attention it deserves when you pass out imprinted promotional items that consumers can keep each day to use, be healthy and active. Decorating your promos are free with your 1-Color-Free Logo and have no set up fees. Maybe start with branding personalized fitness water bottles, hand them out to consumers with the business name. You'll get to use them all the time!
Storing fitness items in our logo drawstrings bags will be another great idea of getting the view of the public eye quickly. We have tons and tons of colors in these handy bags.
If you're at the gym, Health Club or any health facility, you should find supplies of custom hand sanitizer in bottles, pumps or maybe even on the wall, to help with spreading germs.
Any other ideas you might be looking for, check out our website under the health & personal care for ideas that your consumers might like and would be good for your business logo. Our personalized pedometers and even new promotional fitness band, can keep record of your daily activity.
We want you to be inspired by the new year and if being healthy, getting active and promoting your company in doing so is on the to do list this year, then Executive Advertising is the place to start with! Let us know here if we can assist you in any product buying, bulk or customizing your Free logo.